On November 3, 2020, Bloomberg News published the article below, assisted by Alfred Cang, Steven Yang, Shuping Niu, Jason Scott, James Mayger, and Jing Li
China to Halt Key Australian Imports in Sweeping Retaliation
China has ordered traders to stop purchasing at least seven categories of Australian commodities, ratcheting up tensions with a key trading partner in its most sweeping retaliation yet. Commodities traders in China won't be able to import products including coal, barley, copper ore and concentrate, sugar, timber, wine and lobster, according to people familiar with the situation. The government has ordered the halt to begin on Friday, one of the people said, asking not to be identified as the information is sensitive. (…) The order represents a dramatic deterioration in ties, which have been strained since Australia barred Huawei Technologies from building its 5G-network in 2018 on national security grounds. Relations have been in free fall since Prime Minister Scott Morrison's government in April called for an independent probe into the origins of the coronavirus. (…) China is Australia's most important trading partner, with agricultural shipments alone totaling about A$16 billion ($11.3 billion) in 2018-19. With Australia in the midst of its first recession in almost 30 years, the widespread trade measures from Beijing couldn't come at a worse time for Morrison's government. Australia is the world's most China-dependent developed economy and finalized a comprehensive free-trade agreement with Beijing in 2015, a year after President Xi Jinping made a state visit. But the Huawei ban, and anti-foreign interference laws that Canberra said were designed to reduce Beijing's "meddling" in its internal affairs, marked the end of such cordial ties. Australia's former treasurer Joe Hockey, who helped oversee the trade deal, on Tuesday accused Beijing of bullying and immature behavior. "The problem is China just doesn't want to talk," Hockey, who until January served as Australia's ambassador to the U.S., said in a Bloomberg Television interview from Washington. "Instead they just want to react aggressively and try to bully us. And bullying never works with Australia." McGregor, who said he doesn't know the veracity or specific details of all the recent trade reprisals, called Morrison's demand for a coronavirus probe a miscalculation. "Australia and China were always going to be edging toward separate paths," he said. "But the call for the inquiry quickly turned the relationship into a very ugly divorce."
---
Author's comment
Congratulations, Mr. Hockey, that bullying does not work with Australia. It does not work with any people who have an elementary sense of self-respect. But to accuse China officially of immature behavior, is just that: bullying. Even though ex-ambassador Hockey did not seem to have learnt this during his career, he certainly is entitled to be unhappy with China's immature communication (I am no ambassador, nor do I write authoritatively). So what are Australia's sins, in so much urge of punishment? First of all, Australia did not want China's spying giant Huawei to dominate the Australian 5G-network. Obviously that hurts, but it would hardly be worth an escalated a trade war. Secondly, and much more importantly, Australian Prime Minister Scott Morrison demanded an independent investigation into the origin of coronavirus SARS-Cov-2. How badly that hurts, China has been so kind to make publicly known, by allowing Hu Xijin, editor of the state-run Global Times, to compare Australia with a chewing gum under China's sole. Why would Australia's demand sting the Chinese government so vehemently?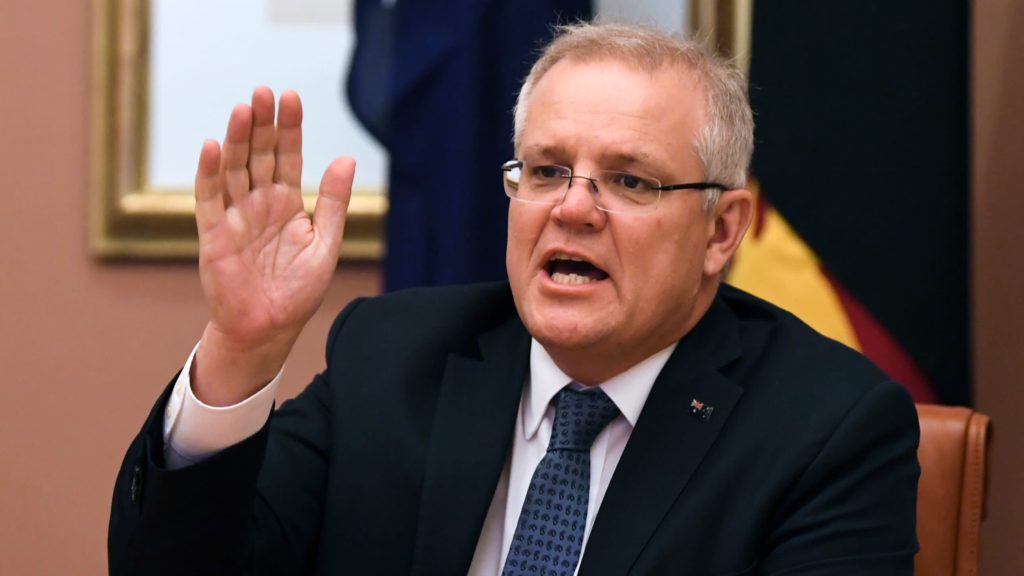 The only reason I can think of, is that the Chinese authorities were actually not involved in the decision to leak the virus, which was freshly fabricated —under their own eyes— in the Wuhan Institute of Virology. Like nearly all terror attacks in western democracies, the escape of the virus carries all fingerprints of the ubiquitous & infamous military-industrial mafia. That mafia controls the FED, the American deficit, all media of wealthy democracies, and all America's wars, to mention a tip of the iceberg.

The laboratory just happened to be in China (who gets well paid for housing it), but the decision was taken outside China. It should not come as a surprise that the Wuhan Institute of Virology had strong ties abroad: to the Galveston National Laboratory (University of Texas, Austin) and the Canadian Science Centre for Human and Animal Health (Winnipeg, Manitoba). The latter ties seem to have cooled down somewhat, as WIV staff scientists Xiangguo Qiu and her husband Keding Cheng were expelled from Canada for having exporting the deadly Ebola and Henipah viruses to Wuhan in July 2019. With that knowledge, Wuhan was able to insert HIV sequences into a bat coronavirus from caves near Nanning, the capital of Guangxi (Southern China).

Understandably, the Australian government left their Chinese colleagues in a split: after the investigation (whatever the outcome) China had to admit either not to be in control of activities within their territory, or to have actively cooperated in fabricating and disseminating the SARS-Cov-2 coronavirus. The timing was exquisite, because it was one of the last options to avoid the reelection of President Trump. It seems to work, in combination with US' 2020 massive election fraud and heavily subsidized BLM riots, and a hitherto unseen censorship of all traditional Media, along with all novel ones (including the pathetic duo of Twitter's Jack Dorsey and Facebook's Mark Zuckerberg).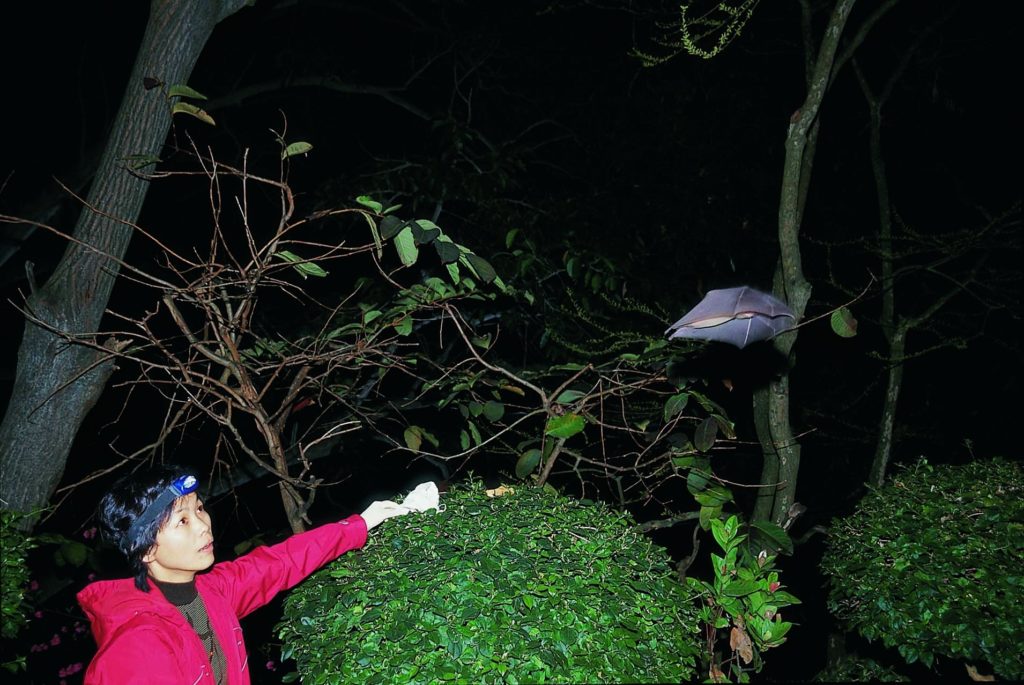 Frenchman Luc Antoine Montagnier, 2008 Nobel Laureate in Medicine (for the discovery of the human immunodeficiency virus HIV) discovered that the coronavirus SARS-Cov-2 is man-made. Montagnier argued, during a TV interview with a French TV channel, that elements of the HIV-1 retrovirus, which he co-discovered in 1983, can be found in the genome of the SARS-Cov-2. He also said elements of the "malaria germ" – the parasite Plasmodium falciparum – can also be seen in the virus's genome. It is really funny to read, over and over again, journalists state that Montagnier got it all wrong. What do these journalists wish us to believe? That Montagnier does not know enough about the HIV-1 retrovirus, in order to recognize sequences of it? Or that he had his analysis wrong, because his laboratory personnel was unable to use the commercially available sequencing kit? Pathetic!

Montagnier: "We were not the first since a group of Indian researchers tried to publish a study which showed that the complete genome of this coronavirus contains sequences of another virus: HIV."